Beginner's Guide to Lube
Lube is an absolute must for all sexual play, but how do you know which one is best? If you're new to the world of lube, we've put together a beginner's guide to help you get the 411.
It's a known fact that people who use lubricant have better sex - not only does the slippery stuff ease penetration but it also makes external play much more enjoyable!
Contrary to popular belief, lube is for everybody and anybody, not just those that struggle to get the juices flowing naturally. Even if you feel like your bod does a good job of producing the goods naturally, you're likely to be missing out on a whole new level of pleasure without even knowing it!
Beyond that, the bot bot is not self-lubricating, so a good anal lube is essential for any backdoor action.
What is Lube used for?
There are so many reasons to include lube as part of your usual bedtime routine! Lube helps to increase glide and reduce friction when you're rubbing two things together, if you catch our drift… Less chafe = more pleasure, so no matter what kinky act you're indulging in or which toy you're playing with, reduced friction is the blessing your orgasms will thank you for.
Lube is a super safe way to take things up a notch in the bedroom. Whether that's by adding a delish flavour to your oral action or bringing a little tingle to your touches, lube has been specially formulated to be safe for your bod so it can go places that whipped cream and chocolate sauce can't.
Lube is ready and waiting for you to get down to business. If you think that the feel of a condom isn't appealing, lube will help it glide on in so you can enjoy safe sex without friction and interruption.
What can I use as Lube?
If you're wondering what to use as lube, we suggest sticking to specially-formulated sex lubricants for all your erotic escapades as they're designed to be safe for your bod. There are a whole bunch of different lubes available, so the best lube will depend on what type of play you're down for.
Water-Based Lube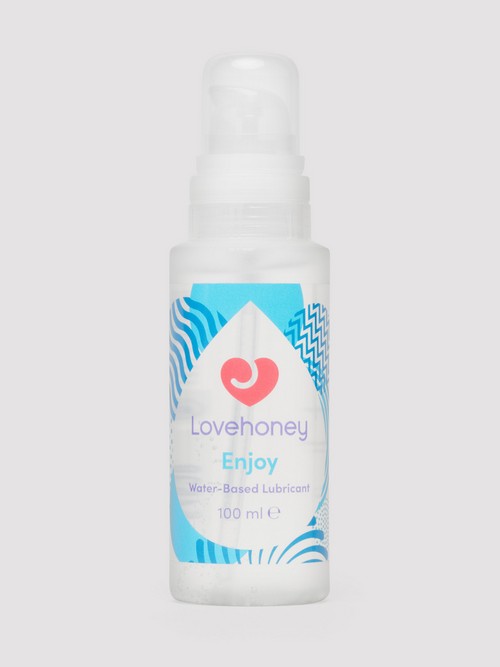 Water-based lube is the most common and best all-rounder. It has a light, natural consistency, making it ideal for a bit of horizontal refreshment while pairing perfectly with sex toys too. Safe for solo play, vaginal sex and anal (although we recommend using an anal-specific lube) and compatible with all sex toy materials. Most water-based lubes are also condom safe, but a select few aren't, so be sure to check the label just to be safe.
Silicone Lube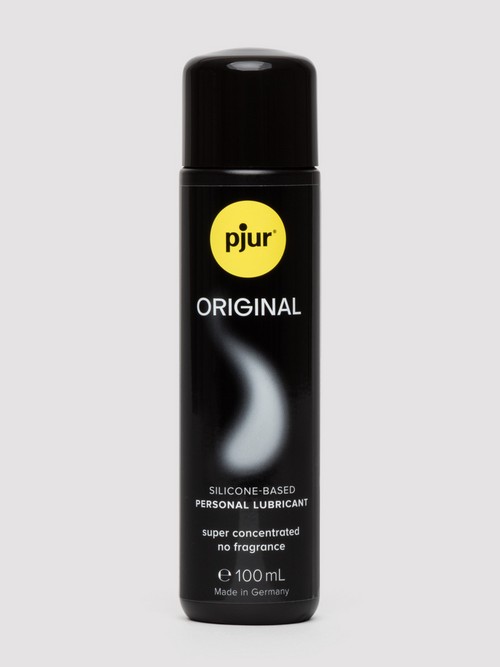 Silicone Lube is not only the longest-lasting lube available but it's also waterproof, making it ideal for shower play. Use silicone lube for solo sessions, vaginal and anal sex but never with realistic-feeling of silicone sex toys as it can lead to the deterioration of the material. As is the case with water-based lube, silicone lube is condom-safe for the most part, but be sure to check the label before use.
Oil-Based Lube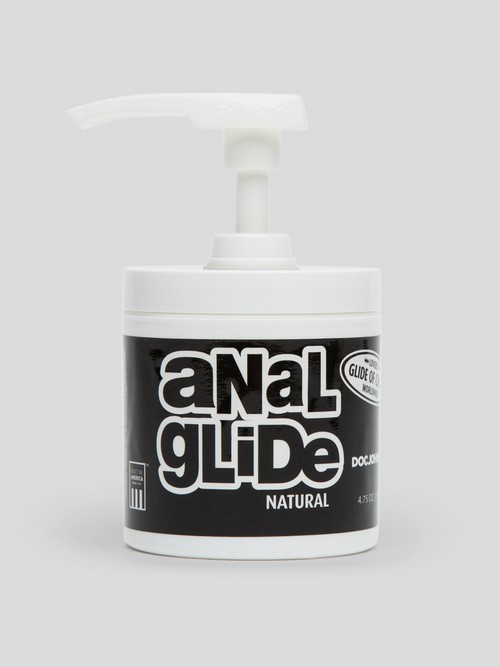 Oil-based lube often includes moisturising ingredients that soften the skin, like aloe vera, vitamin E and almond oil, which all make for delicious external stimulation. Oil-based lube isn't recommended for internal use or with condoms, and as for sex toys, it's only compatible with those made of glass or metal. This logic also extends to household oils like olive oil and coconut oil, which will have the same effect on condoms and certain sex toys.
Hybrid Lube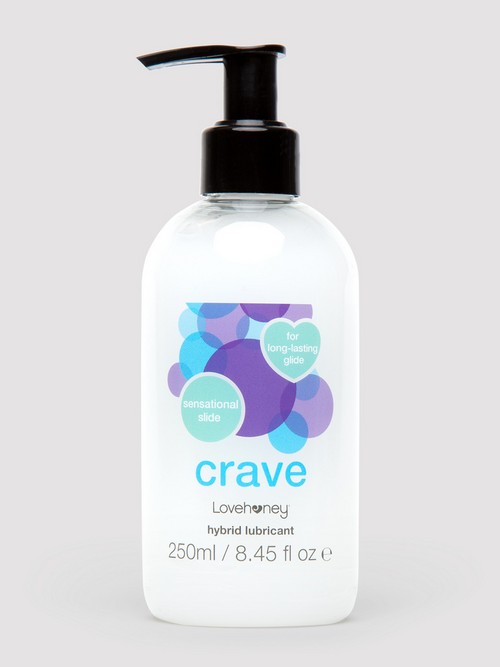 Hybrid lube is a combination of water-based and silicone lube, so you get the best of both worlds! Enjoy the longevity of the silicone lubricant with the water solubility of water-based lube. Hybrid lubes also have a creamy, pearl-like appearance… much like splooge! So if you've got a jizz fetish or you're after that kind of visual effect, hybrid lube is the choice for you.
Flavoured Lube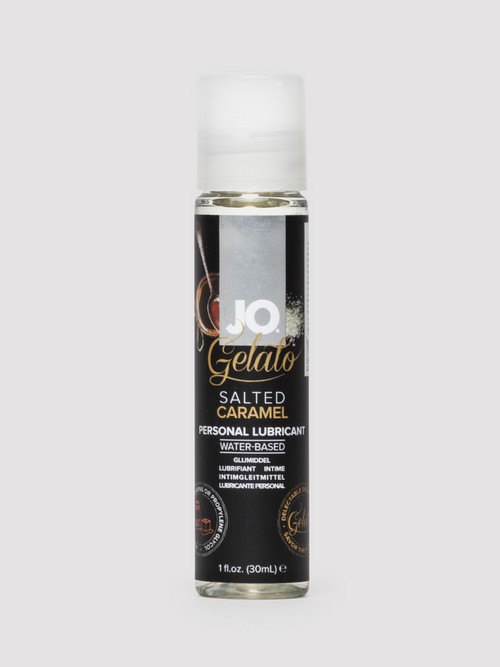 Flavoured lube comes in a range of different tastes, making it the perfect addition to oral sex and foreplay. Choose from fruity fresh flavours through to the decadently rich. Most flavoured lubes are water-based, making them incredibly versatile and compatible with most sex acts and toys.
Anal Lube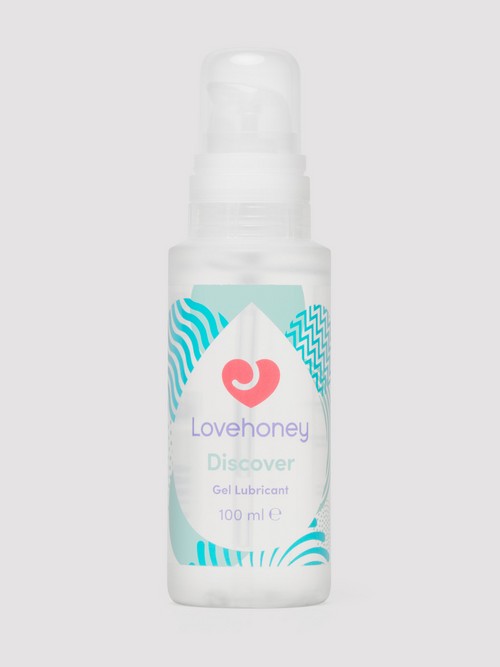 Anal lube is generally made from water or silicone bases. The thing that makes it the best lube for anal is the enhanced thickness, helping it to provide a longer-lasting, cushioned glide perfect for rump ranging.
Organic Lube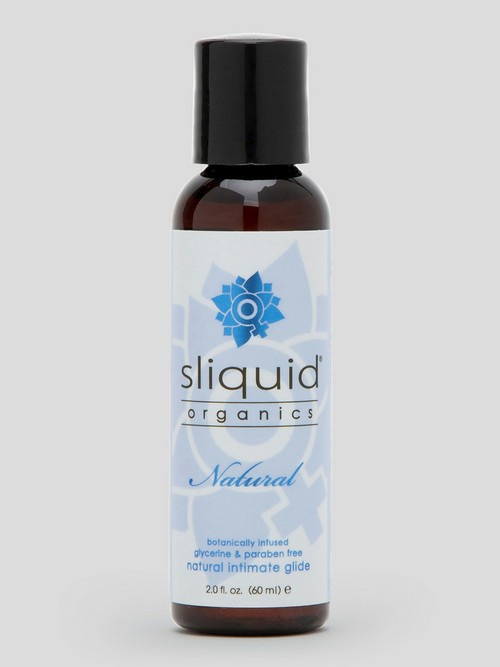 Organic Lube is becoming increasingly more popular, particularly among those who are concerned for the environment or about what they put on their body. Organic lube formulas vary widely, so be sure to check the label to make sure it's compatible with your kinky plans.
Warming Lube & Tingling Lube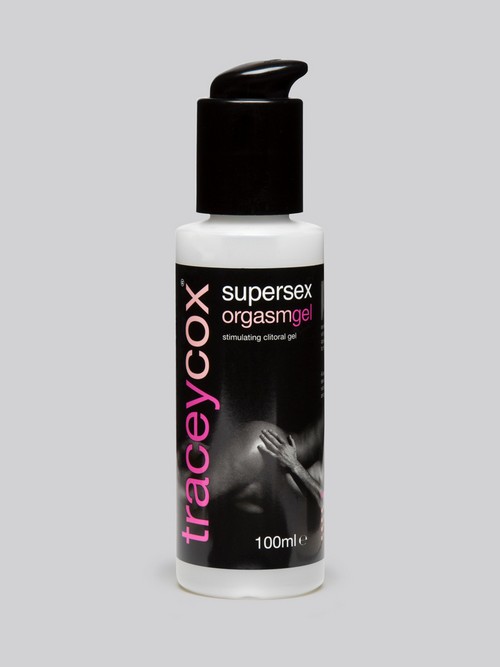 Warming lube and tingling lubes both add additional stimulation to your play and are an amazingly easy way to spice things up in the bedroom. Stimulating lubes and gels are designed to get your nerve endings pumping and more sensitive to touch. If you're a little on the sensitive side it can be a good idea to patch test a tingling lube on the inside of your lip to see how much stimulation it provides before slathering it everywhere.
More About Lube & Sex Toys
More Sexual Happiness Advice
You can never know enough about sex, right? Join us on our sexploration journey via the thriving Lovehoney forum, our weekly Sexual Happiness podcast and our blog.