Beginner's Guide to Lube
When it comes to bumping beautifuls, don't skimp on the slippery stuff. We've got you covered with the quick and dirty on all things slippage to help you choose the right lube for the job.
Whether you're knocking boots, taking your fave naughty toy for a spin or indulging in a bit of anal action, lube is an absolute must. A bitta slippage goes a long way to making penetrative play smooth sailing, but it can also take external stimulation to spinetingling new heights too.
Sure, if you're one of the lucky few that get those juices flowing naturally, you might be thinking that the sledding oil isn't for you. But it turns out that you could actually be missing out on a whole new level of pleasure by just adding a coupla squirts of snail track to your sexytime. And let's not forget that the old derrière isn't self-lubricating, so a generous dash of anal lube is essential for any backdoor loving.
But with so many different types of personal lubricants out there, it can be a little tricky to know what lube tube you should be reaching for. So, rather than leave it up to you to figure out which loobie is best and when you should grab a different type of swelly jelly, we're here to give you the blow-by-blow on boom juice.
What is Lube?
Lube is a liquid or gel that's been specially formulated to banish that pesky friction when you bang. And while you might be able to find a few alternatives to silky may around the house, you're usually better off sticking to the real deal.
So whatever antics you have in store, you can count on the slippery stuff to dial up the fun.
How to use Lube
When it comes to how to apply lube, the aim of the game is to make sure you've got sufficient slippage to get the job done. The whole point of boom juice is to minimise unwanted friction so you can maximise your pleasure, so keep on applying that lubricious until you get there.
As a rule, you're better off starting with too little than way too much, so begin with a small squirt before adding a bit more. About the size of a 20-cent coin should be enough to get you going. You can even warm up that thrusting paste by rubbing it in between your fingers before applying it, especially if it's a particularly chilly eve.
And if you're taking a new lube tube for a spin for the very first time, it can be worth having a towel handy to mop up any excess if you get a bit trigger-happy. Plus, some types of oil-based loobie can actually stain your sheets, so be careful where you're squirting that slippery stuff.
Some people like to add a splash of the slippage when they're rubbing one out. Others like to lather on the lip lard to help get those juices flowing naturally before getting hot and steamy. There's no real right way to apply lube, but the only wrong way is not using it at all.
Types of Lube
If you're new to the wonderful world of loobie, you might just be amazed at how many different types of lube are out there. But just as there's a whole stack of different ways to get your kicks, there's a whole bunch of different types of lube to help you get there. So, if you're looking to invest in a lube tube or two, here's a quick rundown on the different types of slippage you have to choose from.
Water-Based Lube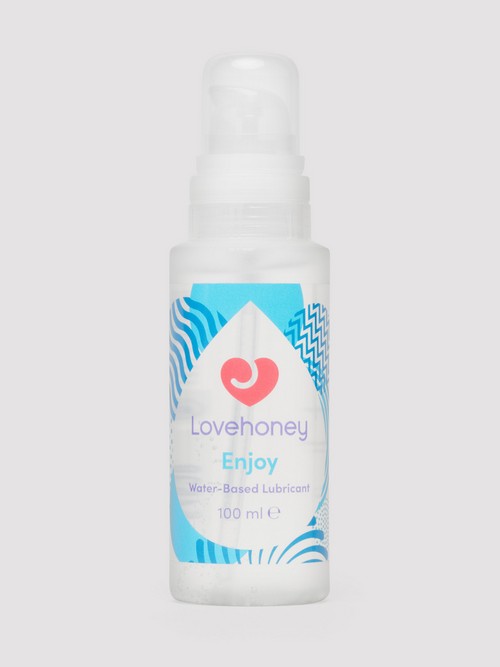 Water-based lubes are one of the most popular lubricants going and for good reason. This slippery sucker has a light, natural consistency, which lends itself well to a range of erotic escapades.
Whether you're dancing the mattress mambo, enjoying a bit of private browsing or you're looking for a playmate for your new naughty toy, water-based lubes are a great all-rounder. Heck, you can even take your water-based slippage backstage, although we do suggest opting for an anal-specific loobie if you're going back there.
Most water-based lubes also play well with frangers too, but always read the label just to be on the safe side.
Silicone Lube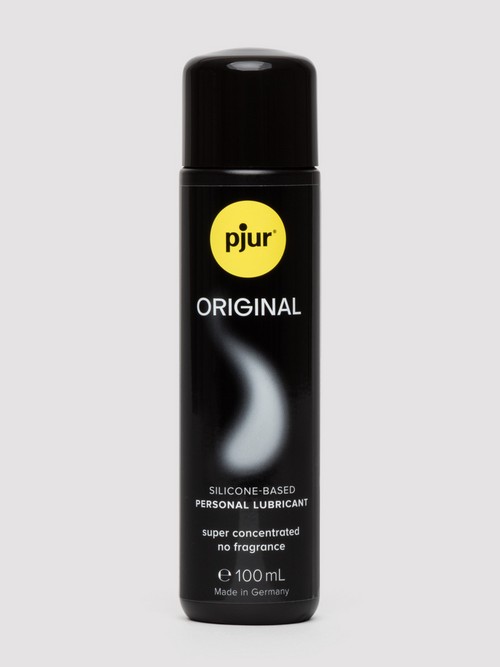 If you like to have a bitta fun in the tub every once in a while, then a water-based lube isn't going to cut the mustard. This is where silicone slippage comes in.
Silicone lube is the go-to for long-lasting glide. This waterproof boom juice is perfect for solo sessions, partnered and penetrative play, even if you're using the backdoor. It even pairs well with most condoms, but again, just doubly check before adding a dash to your dommie.
But NEVER, and we can't stress this enough, slather silicone lube on your real-feel silicone sex toys. It'll turn them into a yucky, tacky mess and will leave you questioning your entire existence… Maybe not that far, but you might shed a tear or two.
Keen to learn a thing or two more about the silicone slippery stuff? Head on over to our beginner's guide to silicone lube to get the lowdown.
Oil-Based Lube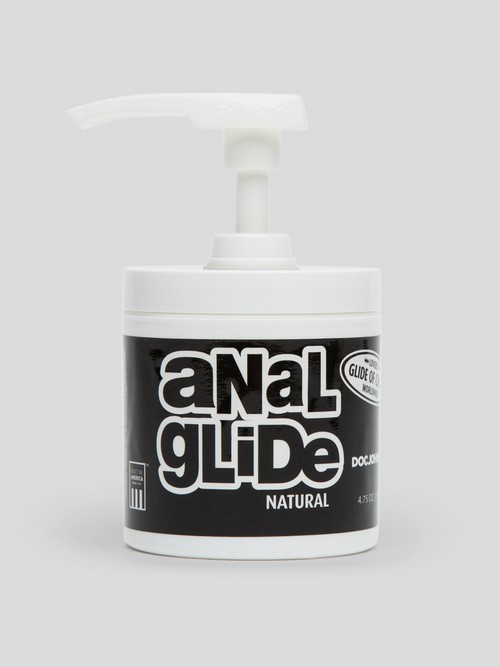 Oil-based lubes are another long-lasting option. They're often formulated with super nourishing ingredients like aloe vera, vitamin E and almond oil, which makes this loobie ideal for delicious external stimulation or a sexy, sensual massage.
But when it comes to sex toys and weenie beanies, oil-based lubes don't always play nice, so you're better off reaching for another lube tube. With that said, glass and metal toys are safe.
Hybrid Lube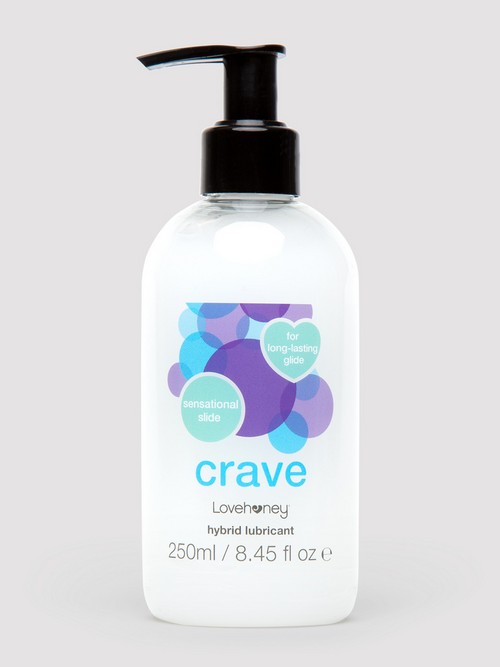 Why choose between water-based lube and silicone slippage when you can have the best of both worlds? Say hello to hybrid lube. This love juice combines the water-resistant longevity of silicone slippery stuff with the natural consistency of water-based loobie.
Plus, this kind of silky may has a creamy, pearlescent appearance that kinda resembles jizz, so if you've got a thing for splooge then hybrid lube could be the slick stuff for you. Just remember to keep it well away from any silicone sex toys.
Flavoured Lube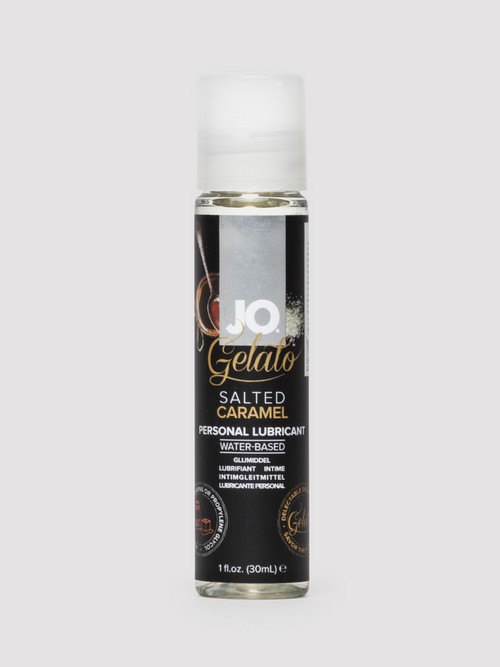 Turn your lover's tool or tuppence into a tasty treat with a drizzle of flavoured lube. Whether you prefer fresh, fruity flavours or you'd rather treat yourself to something decadently rich, there's a whole range of different flavours to suit even the most discerning of palates.
And most flavoured lubes are water-based too so you can splash this slippage pretty much anywhere.
Anal Lube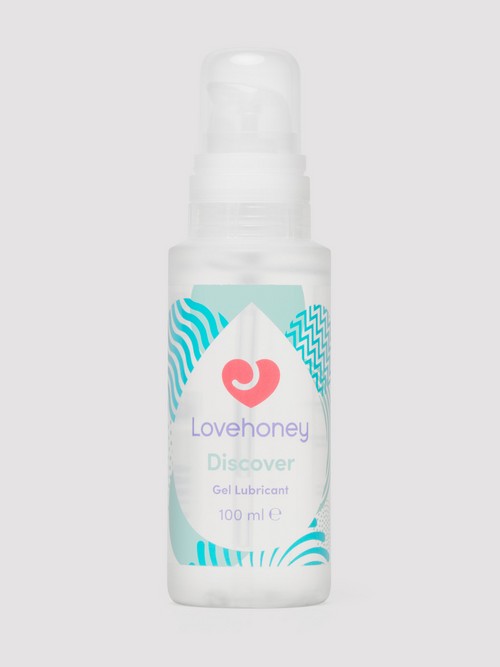 When it comes to butt stuff, it goes without saying that a specialty anal lube is a MUST. Your back passage isn't self-lubricating, so you need to prep your patootie with an anal loobie.
Booty boom juice is extra thick, extra slick and super long-lasting so you can enjoy your anal adventures. It's usually formulated with a water or silicone base, so be sure to have a quick squizz of the label before slathering it all over your fave sex toy.
And if you're on the hunt for the best swelly jelly for spelunking, we've got you covered with our best booty buys.
Organic Lube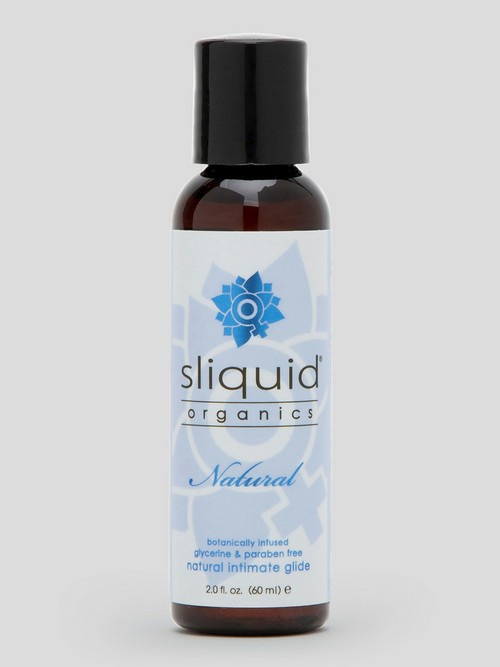 Your body is a temple, so why not show it the love it deserves with an organic lube.
Formulated using natural ingredients that are free from any nasty chemicals, organic lubes are a great choice if you're watching what you put in or on your bod. But because these natural formulas tend to vary, they're not always compatible with toys and jimmies.
Warming Lube & Tingling Lube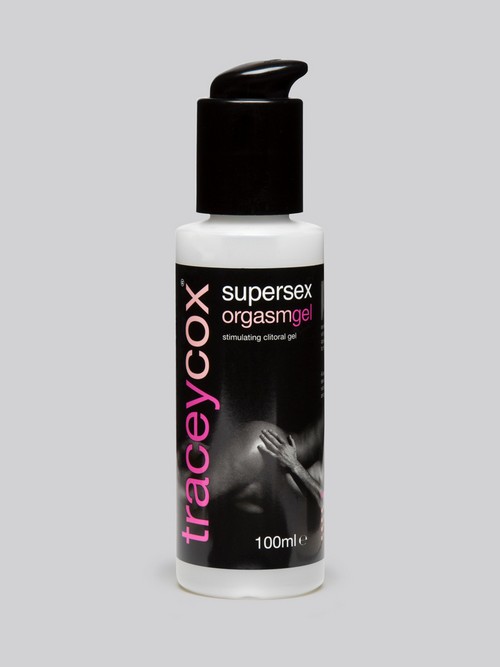 If you're after some sledding oil that makes your pink bits sing, then warming or tingling lubes could be just the ticket. Just a dash of this kind of slippage can add a whole new dimension to your next sexy adventure.
These lubes work by getting the blood pumping to the areas where they're applied, making them a helluva lot more sensitive to touch. With this in mind, if you're already a little on the sensitive side, it can be a good idea to patch-test this type of loobie before slathering it all over your bod.
Which is the best Lube?
With so much slippage to choose from, is there any one lube that rules them all? Well, that really depends on what you're into, what you're doing and what you'll be using it with.
If you're new to the wonderful world of thrusting paste, then grabbing a water-based lube is usually a safe place to start. The Lovehoney Enjoy Water-Based Lubricant is a crowd fave for adding a bit of extra glide to your sexcapades. Plus, you can safely slather it over all your sex toys.
Dabbling in deep diving? You'll want to reach for an anal lube, like the pjur Back Door Relaxing Anal Glide Lubricant. This silicone slick stuff is long-lasting, making it perfect for anal action. Plus, the added jojoba helps to soothe and relax your sphinctacular for the best type of rump romp.
There are no rules to say you can't have more than one lube tube, so this is your sign to start your slippage collection.
More About Lube & Sex Toys
More Sexual Happiness Advice
You can never know enough about sex, right? Why not join us on our sexploration journey? Stay up to date with the latest advice on our blog, the Lovehoney forum and the weekly Sexual Happiness podcast.