Beginner's Guide to Corsets
Corsets are considered one of the sexiest pieces of lingerie imaginable. They give you an enviable shape and boost your confidence - a winning combination. While the world of corsets can be overwhelming, there's nothing to fear.
This guide will provide you with everything you should know about corsets, from how to measure yourself properly to how to wear a corset.
Video: Beginner's Guide to Basques, Bustiers and Corsets
In this video, we cover the difference between basques, bustiers and corsets. Watch to become a fitted lingerie guru with advice from the Lovehoney lingerie expert.
How to Choose Your Corset Size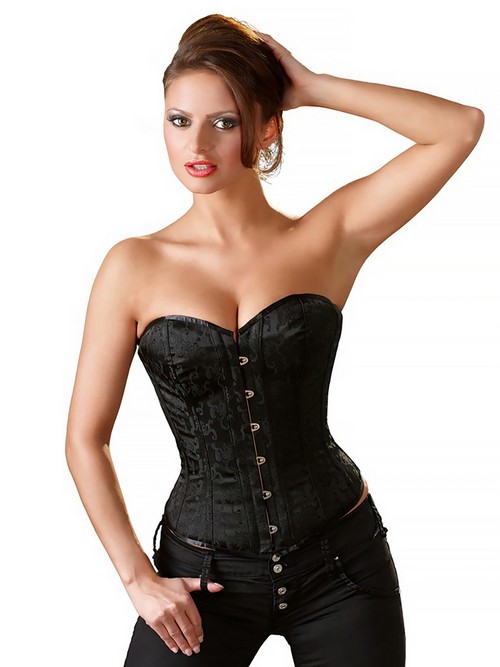 Corsets are measured in inches - the size is what the corset measures in inches around the waist when the back is fully closed and no skin can be seen below. Therefore corsets are not categorised by standard New Zealand sizing conventions but in inches, such as 28 or 30.
As corsets are designed to reduce the size of your waist, it's best to buy a corset that has a smaller waist circumference than you do. Start by measuring around your natural waist (the smallest section of your torso, directly under the ribs) and recording the size in inches. If you're purchasing your first corset, your body won't be used to being squeezed into a body modifying garment. Therefore it's sensible to not suck your stomach in as you take your measurements. What your body can handle in terms of smaller sizing will depend on your 'squish factor', which is how easily your waist can be brought in.
If you're a first-time corset buyer, you can judge your squish factor using a tape measure. Standing straight, wrap the tape measure around your natural waist and then gently tighten it, squeezing the measurement to a smaller number. Some can bring the tape measure in with ease, while others will find this uncomfortable. As a general rule of corset sizing, your first waist-reducing corset should sit between 4-6 inches smaller than your natural waist.
An Example of How to Decipher Your Corset Size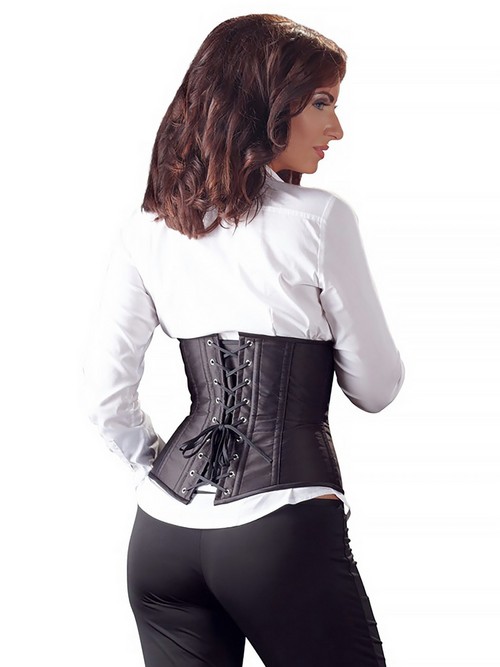 Let's say you have a waist size of 28 inches. If you can easily reduce your waist by 4 inches or more using a tape measure, it's sensible to choose a corset that is more than 4 inches smaller than your waist. This is because you're likely able to reduce your waist size quickly with some practice. Therefore, it would be best to go for a 22-inch corset.
If you have a 28-inch natural waist and find it uncomfortable to reduce your waist by more than 4 inches, you should purchase a 24-inch corset. It may take your body a little longer to adjust to wearing a waist reducing garment, therefore the 4-inch difference may be challenging enough.
How to Wear Your Corset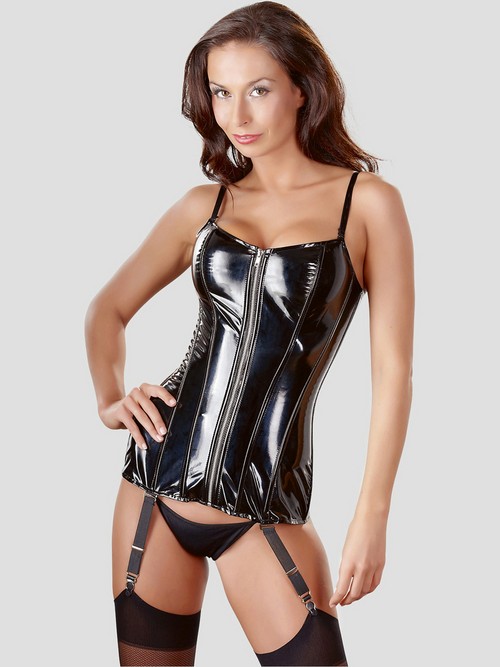 One of the biggest mistakes that people tend to make when trying on a corset for the first time is attempting to put it on by themselves! If you are not used to lacing your body into clothing items, you're likely to end up like a tangled mess or even damage the corset. Grab a friend or partner to help out if you can.
If you've never worn a corset before, read the wearing information of your garment if it's available.
The A-Z of Corset Terminology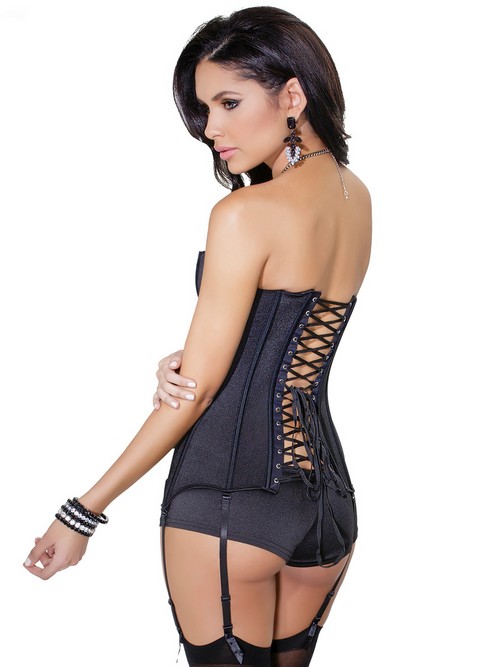 If you're looking to buy a corset, these are the key terms you should know to find a corset that you'll love:
Busk: The fastening on the front of a corset that looks like hook and eye fastenings. These fastenings are typically made of metal. In high-quality corsets, the busk will stay firmly closed and reveal no flesh underneath.
Steel Boning: Thin strips of metal that are sewn into vertical pockets in the corset. Steel boning shapes the body and is responsible for the waist-reducing effect you achieve from wearing a corset.
Plastic Boning: Strips of plastic that are sewn into vertical pockets in basques, bustiers, most corset dresses and some suspender belts and cinchers. Plastic boning can twist and bend more than steel corset boning and won't create as much of an hourglass figure but provides a firm shape to the garment.
Modesty Panel: A piece of material that is sewn into the inside of the corset near the lace-up back section. A modesty panel lies flat against the body and stops your skin from showing but can be folded over if you want to reveal some skin.
Eyelets: The metal rings through which lacing is threaded.
Lovehoney's Lust-Worthy Range of Corsets
Now that you're an expert in all things corsets, it's time to find your favourite piece of sexy corset lingerie. Shop the Lovehoney range of corsets.
More Sexy Lingerie guides
More Sexual Happiness Advice
You can never know enough about sex, right? Join us on our sexploration journey via the thriving Lovehoney forum, our weekly Sexual Happiness podcast and our blog.