How to Buy One Size Lingerie
If you haven't found your perfect lingerie fit yet, don't fret. There's a sexy and easy solution: the wonderful world of the One Size garment.
Lingerie shopping can be tricky at the best of times. Between navigating all of the different styles, size conventions, fabrics and straps, it can leave you feeling baffled rather than buzzing with excitement. Or, if you've tried and failed to find the perfect lingerie gift for your lover before, it may be tempting to write off the whole experience.
You may be wondering where to buy good lingerie or where to buy plus size lingerie? We've got you. Here at Lovehoney, our One Size lingerie provides a sexily simple solution to the potential challenge of finding your best lingerie fit. One Size lingerie is designed to fit and flatter most figures, making One Size garments your best bet for you or your babe. In this guide, we will discuss why to choose One Size lingerie, how to find the best style and size and how to gift One Size lingerie to your lucky lady.
Video: How to Choose One Size Sexy Lingerie
Check out our One Size lingerie video guide by the Lovehoney lingerie expert. We will take you through what it is, how to find the right piece for you and how it can fit so many beautiful shapes and sizes.
What does 'One Size' mean?
At Lovehoney, we firmly believe that everyone should be able to look and feel absolutely bangin' in a stunning lingerie set, no matter their size or shape. With our One Size collection, we're able to offer a range of figure-flaunting lingerie that's specially designed to fit and flatter all bodies without the fuss of sizing. The Lovehoney One Size Collection includes two ranges: the regular range covers sizes 8-16, and the queen range covers sizes 18-24. Here's to fuss-free shopping!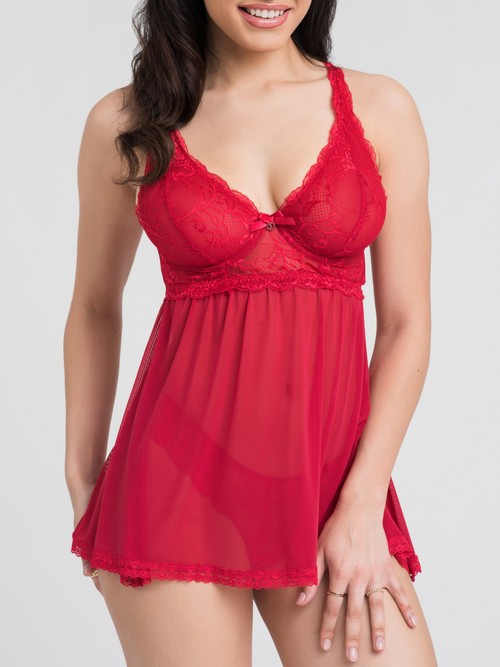 Who is One Size Lingerie for?
One Size lingerie is ideal for anybody who struggles to find lingerie that fits them as they'd like, or is after a no-fail lingerie gift for their sweetheart. If you find yourself struggling with sizing when buying a slinky set, opting for a One Size piece will ensure that you'll feel comfortable and confident.
Why buy One Size Lingerie?
There's nothing more disappointing and frustrating than ordering a beautiful new lingerie set only to find it doesn't fit properly. Sizing can also be a point of confusion for those hoping to gift a new set to someone special and you're not sure of their size! Additionally, if you're wondering "where can I buy plus size lingerie that's both comfortable and sexy?", One Size is your new go-to. Thankfully, One Size lingerie is here to cure all of your past sizing woes.
One Size Lingerie Styles
Before you get started in the world of One Size lingerie, we recommend having a quick squiz at our guide to lingerie styles to familiarise yourself with all the styles on offer at Lovehoney. Here's a quick recap of some of the structured and unstructured styles you can find in the Lovehoney lingerie range:
Structured Lingerie styles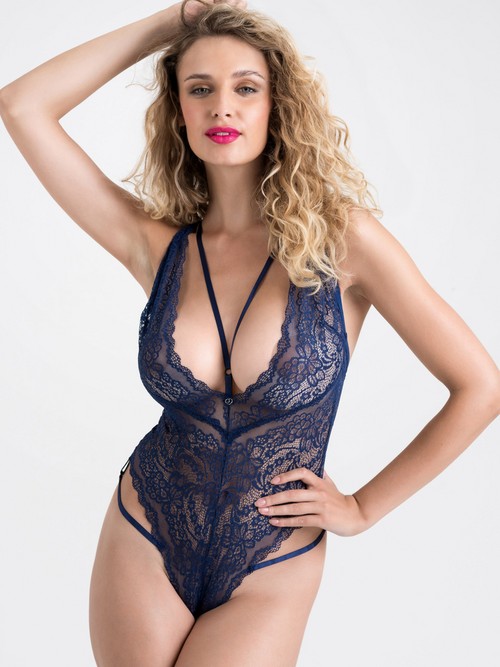 Corset
Catsuit
Merry Widow
Bustier
Mini Dress
Basque
Unstructured Lingerie styles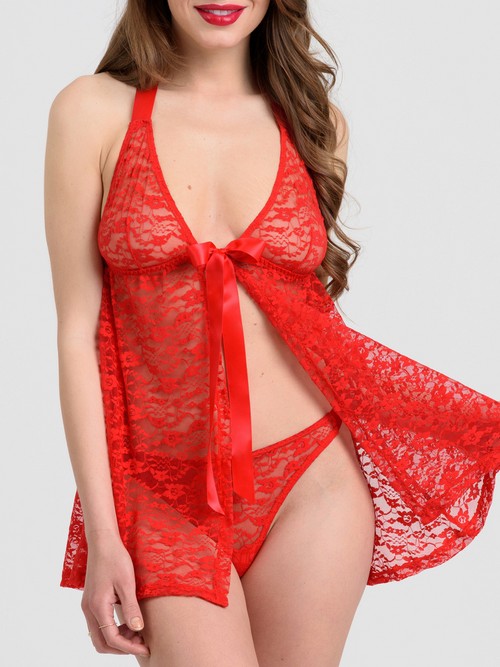 Flyaway
Babydoll
Chemise
Body
Teddy
Cut-out body
Once you've familiarised yourself with the different styles to choose from, keep in mind the ones that caught your eye when browsing the One Size range. One Size pieces are a great option for sexy lingerie for plus size bodies or sexy underwear in plus size. For a deeper dive into the world of lingerie styles, check out The Lovehoney Guide to Lingerie Styles.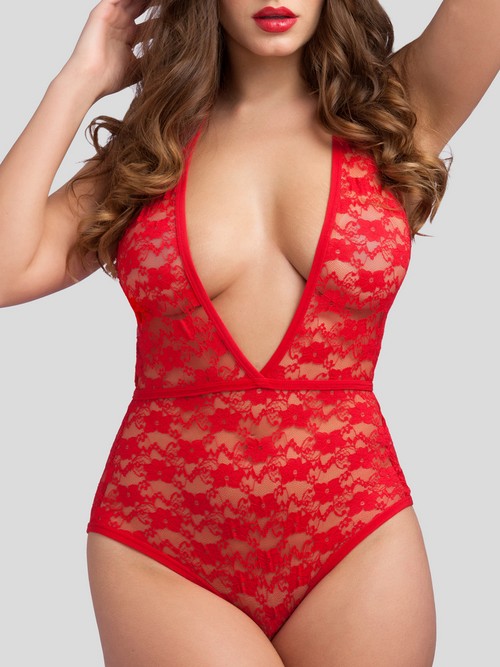 How to buy One Size Lingerie
Finding a stunning piece of One Size lingerie couldn't be easier. Simply browse the gorgeous Lovehoney brand lingerie on offer, choose your desired piece and select from the regular or queen size. To make matters even simpler, use the handy sizing guide located just above the body size drop-down menu to find which option best suits you.
One Size Lingerie sizing reference
If you'd like some extra guidance on One Size sizing, take a look at how our pieces fit our models. Every Lovehoney lingerie piece has been lovingly styled on a model with a real-world figure so you can gauge how hot it will look on your own bod. Along with handy images, each One Size product page will describe the model's size and measurements so you can be sure that sizing will match your own. For example, 'Model is an AU size 18 and 5'4" tall with a 14DD bust. She is wearing One Size Queen'.
Gift sexy one Size Lingerie to your lover
Nothing says "I worship your body" like buying your amour sexy lingerie that shows off their figure. First thing's first, have a look at our handy guide on how to buy sexy lingerie for women - it's packed full of tips to guide you on your quest to choose the perfectly seductive piece for your boo. Once you've decided on the fabric, style and colour they'll most adore, it's time to figure out the best-suited size. If you're looking for sexy plus size lingerie or a no-fail fit to get it right from the get-go, we recommend opting for a One Size lingerie set.
Flaunt and flirt with One Size Lingerie
Now that you're familiar with how our one-size range works, feel free to browse our vast One Size lingerie collection knowing that you can purchase a piece for yourself or your kinky companion with the confidence that it will fit and flatter.
Recommended One Size Lingerie
Customer reviews
Last but not least, be sure to check the customer reviews to see how some of our other Lovehoney customers enjoyed their pieces! They often offer specific feedback that might help you in making your final choice.
More Sexy Lingerie advice
More Sexual Happiness Advice
You can never know enough about sex, right? Join us on our sexploration journey via the thriving Lovehoney forum, our weekly Sexual Happiness podcast and our blog.