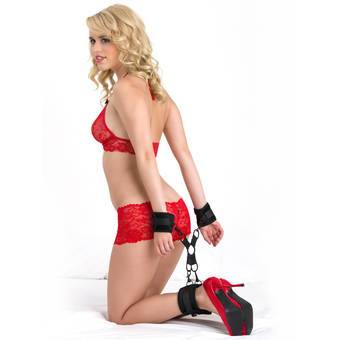 Once you've taken the plunge and tried bondage for the first time, you may decide that it's something you'd like to experiment with further.
Traditionally, vanilla couples experiment with bondage by being tied up and objectified as a sexual thing - to be touched, toyed with, pleasured and pleased without having to do very much at all. This is great fun at first, but couples often find that this kind of play becomes a one-sided affair.
There's a whole world of toys and tools to explore, but you'll need an inventive imagination to go with them to keep sexy restraint scenarios fresh. By incorporating explorable themes into your bondage play, you'll find it easier to renew the experience time and time again.