New Zealand Sex Map 2023
Ever wondered how kinky your city is or what makes your region different from others? Take a peek into the sex lives of couples from all over the country with Lovehoney's 2023 Sex Map. The map has been created using data from Lovehoney's 2022 sales figures, our global study from winter 2022, and the 2023 Sex Trends predicted by our global expert network.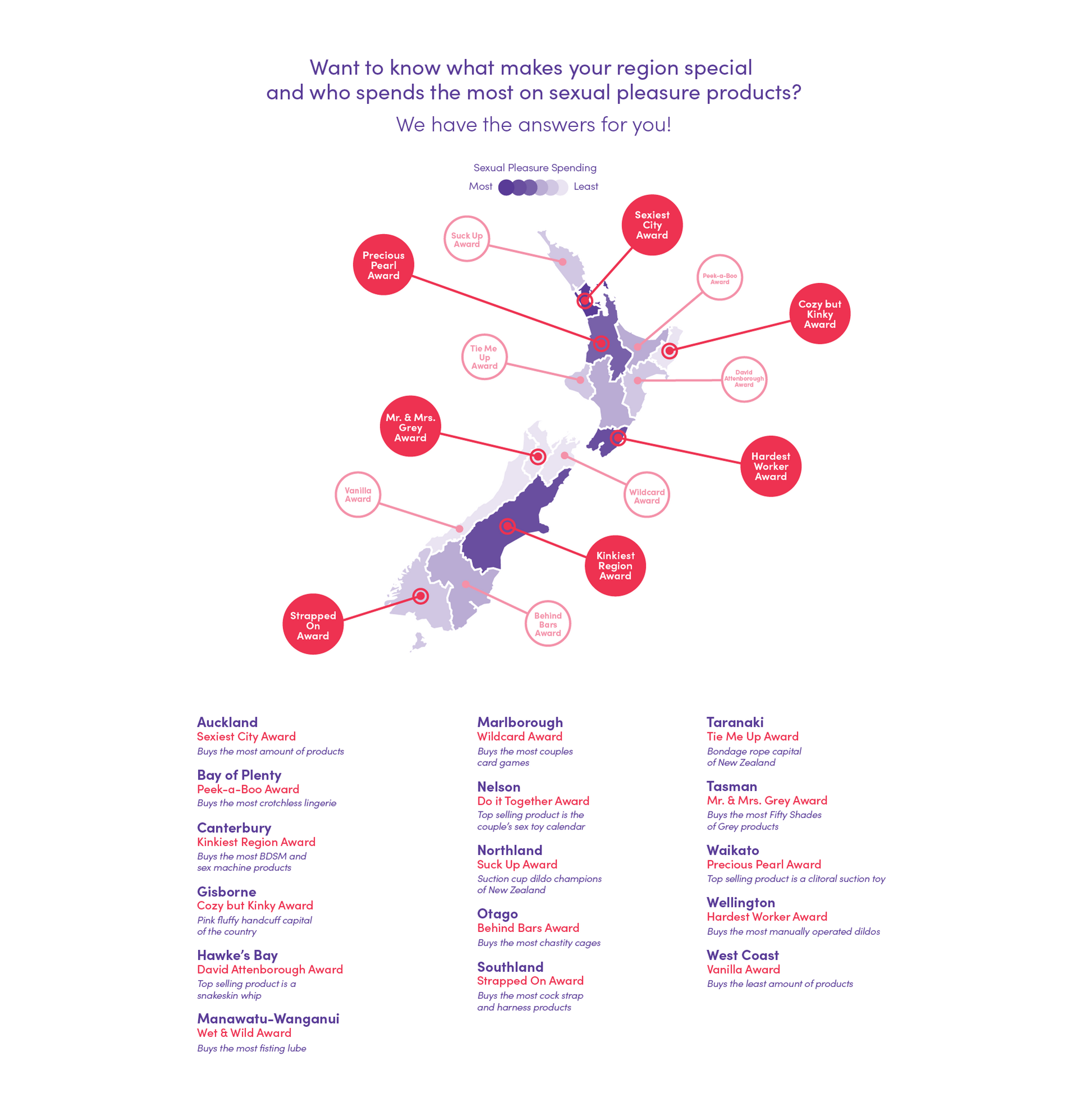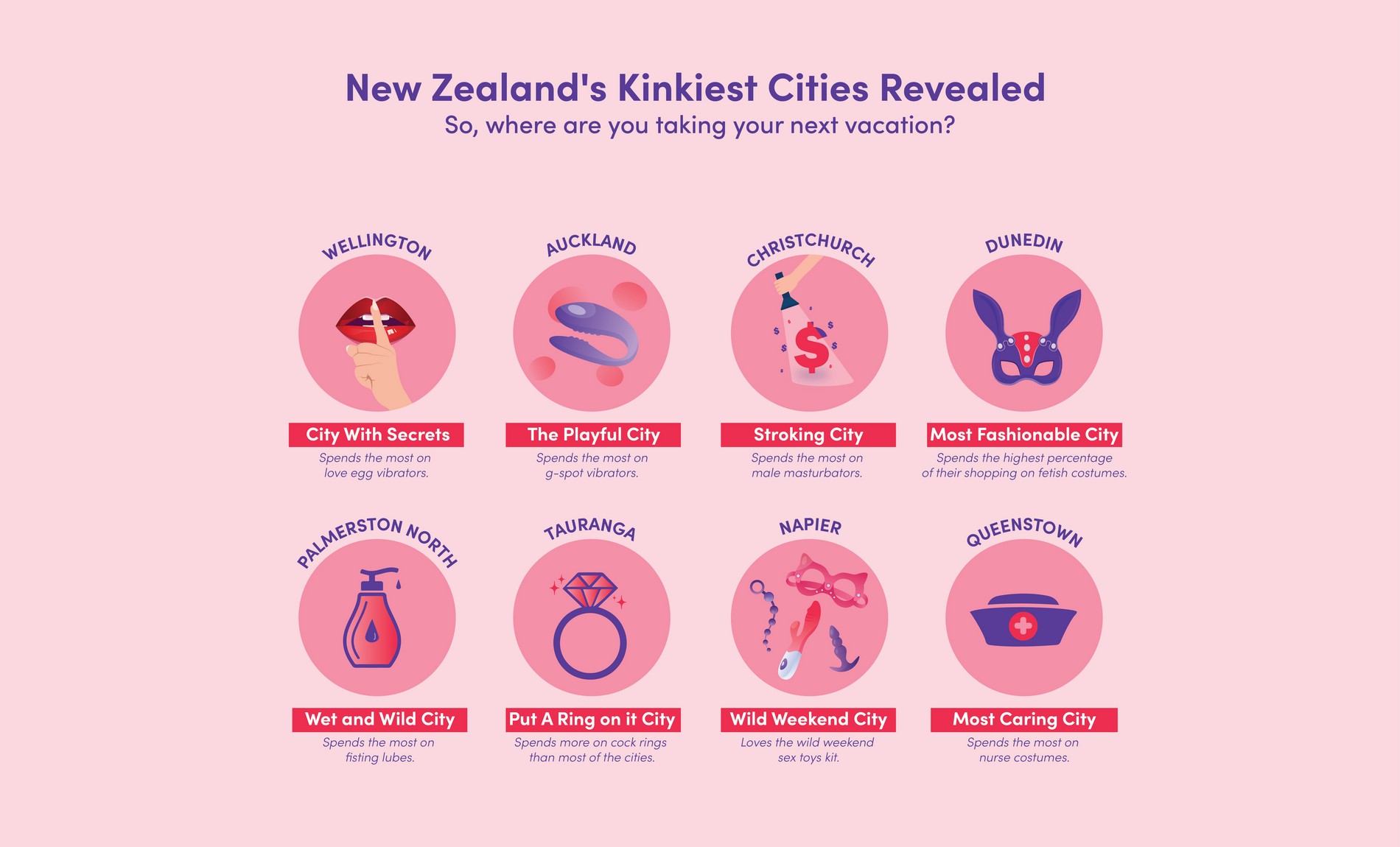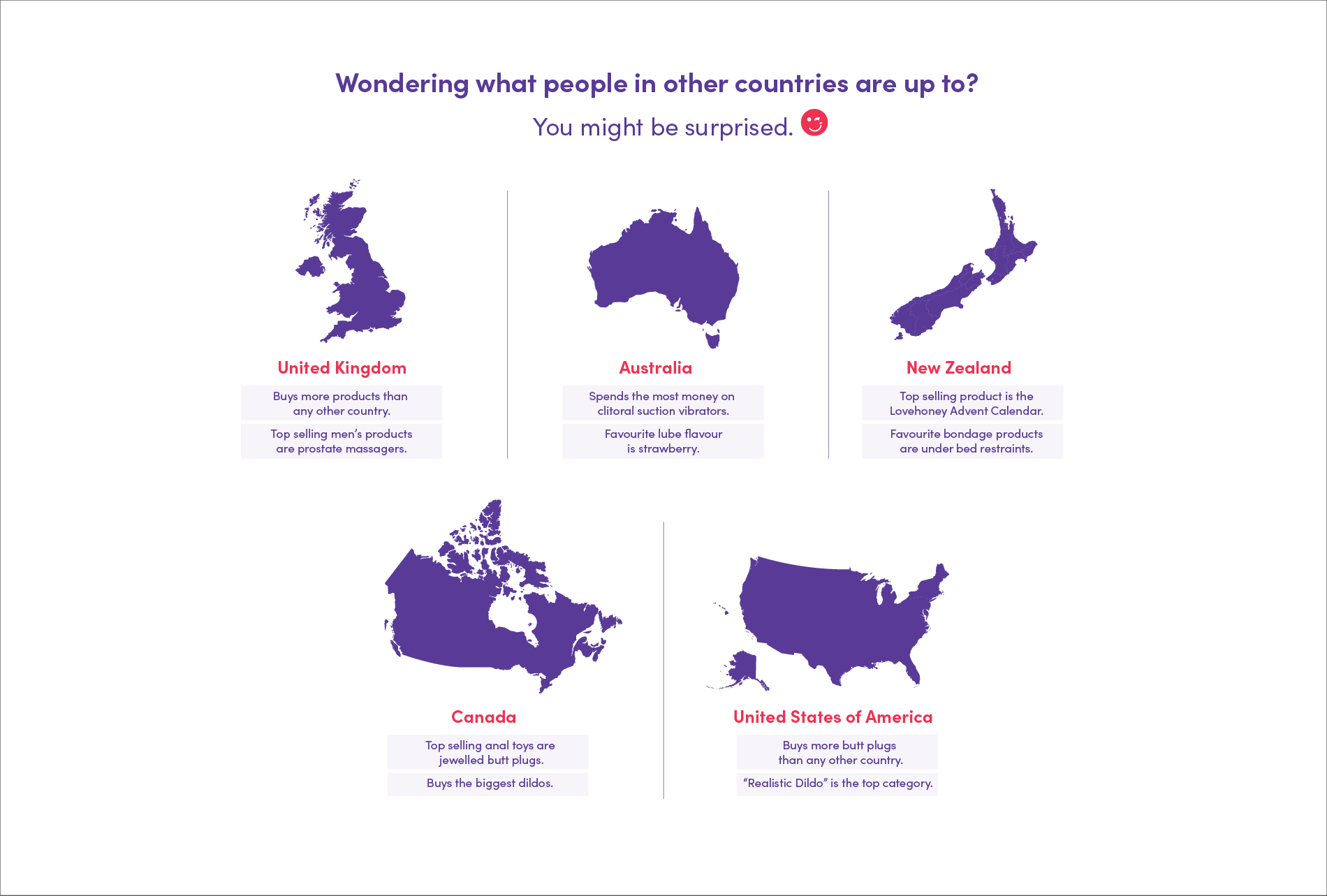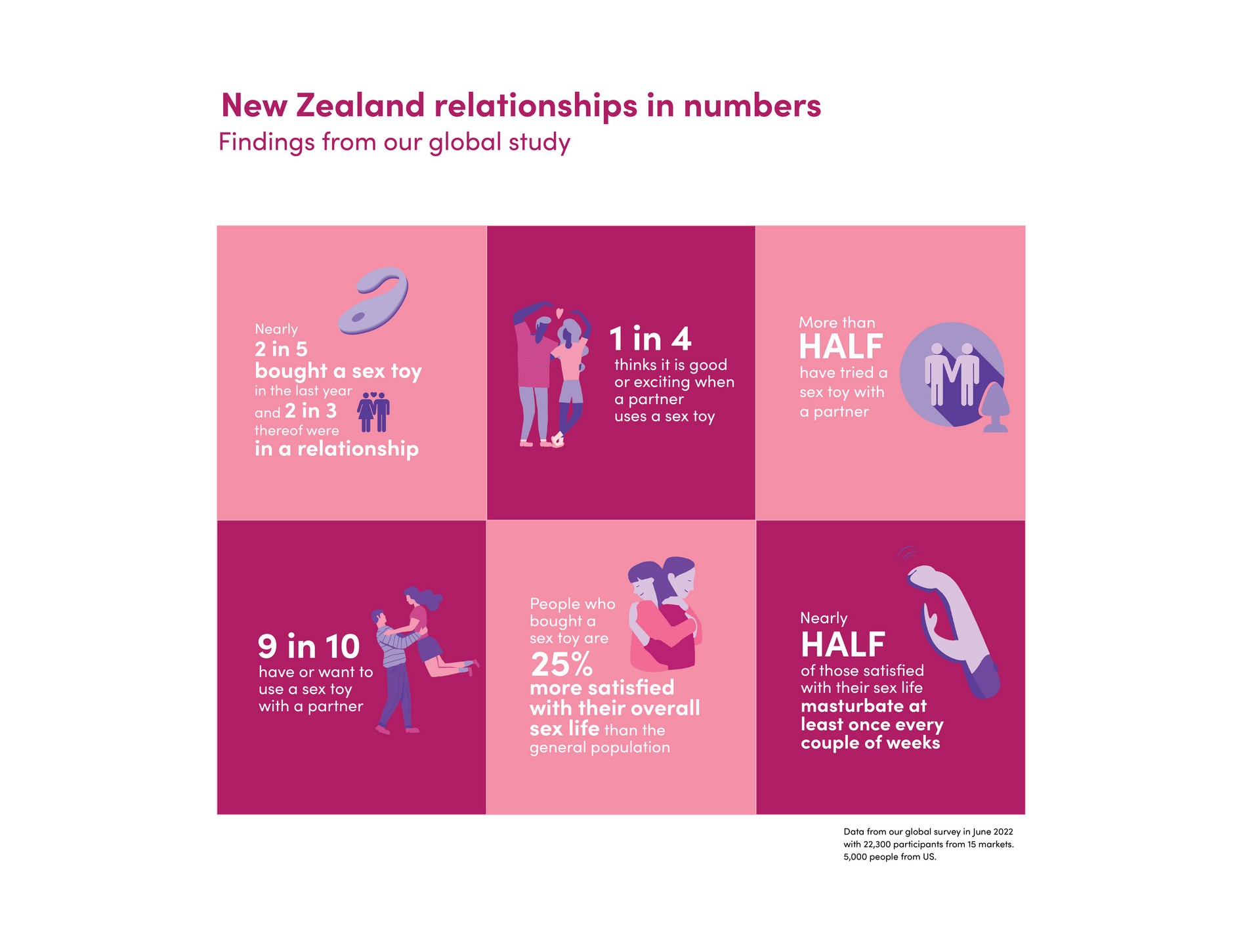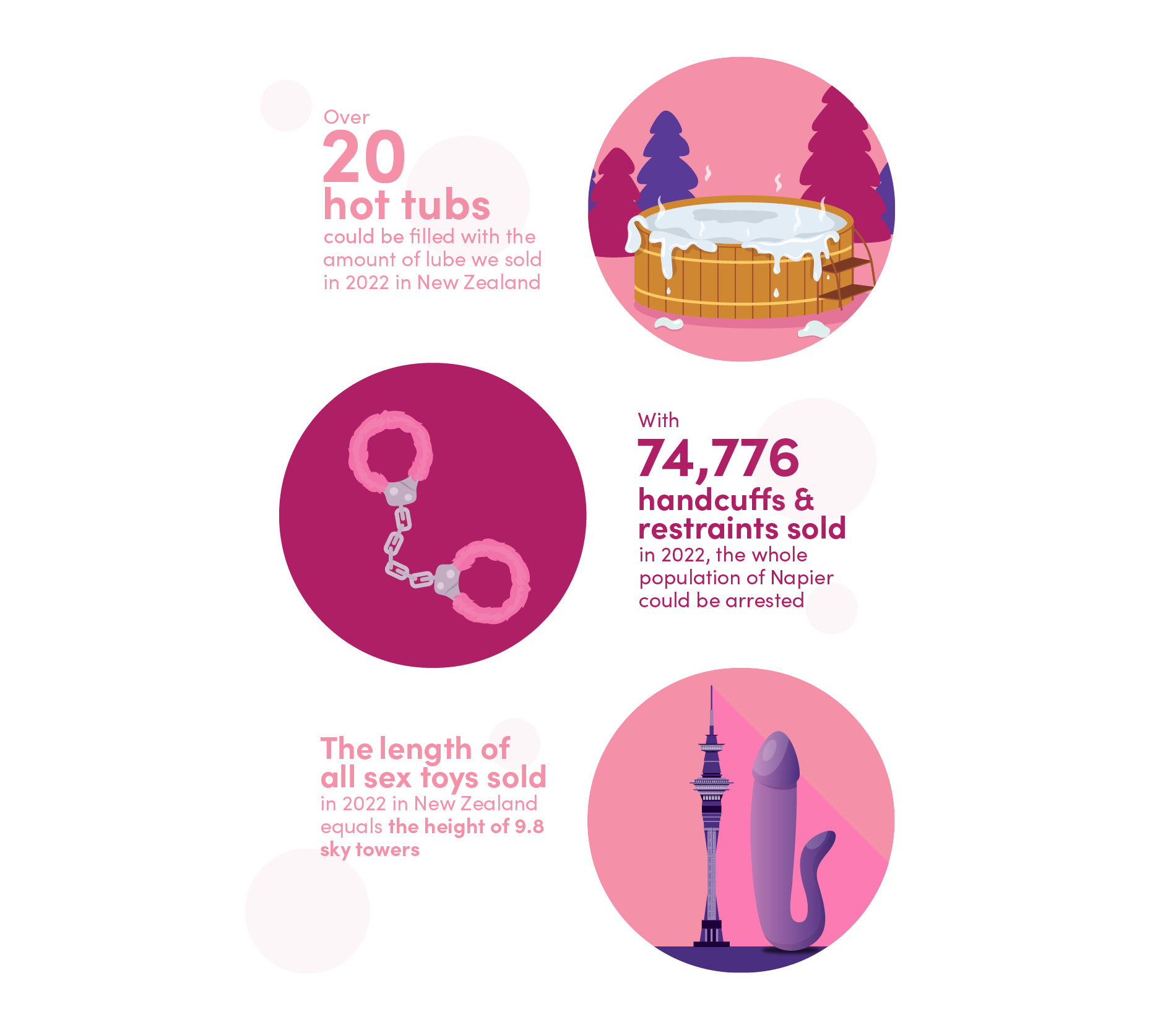 Gifting Ideas
Our extensive range of pleasure products, lingerie and accessories can get a little overwhelming sometimes. For this reason, we've done all the dirty work and picked out a few top-selling categories and recommendations for you to browse below. ​Happy gifting – to yourself or to others!
Explore Lovehoney best-sellers